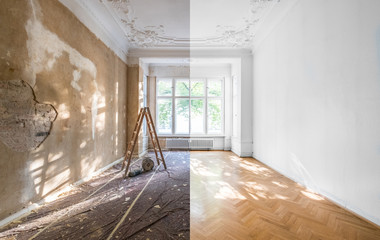 About Buddy Schum of Bucks County
Buddy Schum is a restoration expert and co-owner of Buddy's Classic Restorations in Bucks County, a company that serves homeowners and businesses repair storm fire, and flood damage. According to Buddy Schum, helping the Carbon County and Bucks County communities shine through his services is one of the best parts of the job, and he and his team work diligently to ensure that restoration solutions are efficiently tailored to the needs of clients.
Colleagues and clients alike maintain that Buddy Schum of Bucks County is a jack-of-all trades and holds various skills in areas such as construction, contracting, maintenance, marketing, and sales. Those who have worked with Buddy Schum also recognize that he is a continuous student of his industry and is frequently adding to his acumen to best support his community and improve his existing processes.
In his free time, Buddy enjoys spending time with his loving family and frequently volunteers at animal shelters and helps facilitate pet adoption events. As a pet owner himself with two dogs, he recognizes the joy that animals can bring to people's lives and works to connect those who are interested with the best pet for their needs through his participation in local events. Buddy Schum of Bucks County is a longtime Philly sports fan, especially the Eagles, and is a DIY home restoration enthusiast as well.
Buddy Schum on How to Arrest Attention with Your Home Renovation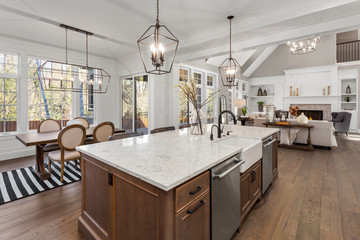 As the co-owner of a restoration company, Buddy Schum of Carbon County frequently helps businesses and homeowners fix damages associated with floods, fires, storms, and more. Commonly, property owners want to go beyond simple restoration and look to Buddy Schum to arrest attention through innovative design, color, and more functionality from their spaces. Here, Buddy Schum explores how to arrest attention through your home renovation.
Have a Plan and Budget in Mind
One of the best ways to ensure that your home renovation goes smoothly is to have a plan in place. Some people take advantage of the opportunity that needing simple restoration provides to venture into renovation projects that can help improve the efficiency of their homes. Having a plan sets a standard for what you would like to have done and how you can work to achieve it. According to Buddy Schum, arresting attention through your renovation and design necessitates a budget as well. You do not want to bite off more than you can chew with your project and budget will go a long way towards contextualizing what you would like done and what you can actually pull off. This foundational stage is the perfect time to consider factors such as what materials you will use, color, and simple ways that you can make your home work better for your needs.
Find Trusted Professionals
If your renovation project is above your skill set, Buddy Schum of Bucks County recommends exploring your options for professional assistance. This is because they can be an invaluable resource for executing your plans, can ensure that quality work is performed throughout the process, and can even help with your project's aesthetics. There are many ways to find contractors and other renovation professionals in today's landscape with the most common method being online resources. Buddy Schum warns those looking to always be sure that they are getting their information from trustworthy resources to avoid any potential issues later on. Some of the best professionals can also be found through word of mouth of friends and family as you can often trust their experiences.
Think of Functionality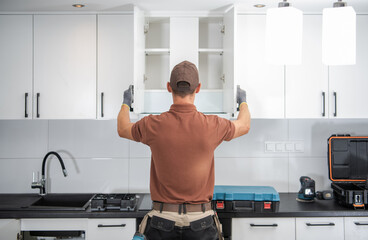 When many people begin remodel projects, they think that they must increase square footage for the project to fully address their needs. This is not always the case, and Buddy Schum of Carbon County speaks to how it can be a cost effective solution to increase utility rather than size of a property. This can be particularly true if the renovation is taking place because of damage to the property as it ensures that a good part of your budget can address structural and cosmetic issues instead. For example, kitchens are common areas of houses that need utility upgrades. Increasing storage with effective cabinet upgrades like pull-out pot trays, dividers, and lazy Susans can be great ways to contribute to functionality without the need for expensive expansions. If you do have money in the budget for expansion as well as utility upgrades, consider how you can use the space efficiently rather than waste it!
Conduct Research for Design
A professional can be a great resource for assisting with design that will help your home stand out and maximize functionality. Buddy Schum of Carbon County also encourages those renovating their home to consider researching their options to have a good idea of what looks good to them. Through research, homeowners can get great design tips and ideas that can help them create a vision board for their project. Online resources can also assist with finding good prices for fixtures, design elements, and furniture that may be more expensive elsewhere. Thrift stores and secondhand furniture shops can supplement online shopping to empower homeowners to find great deals as well. According to Buddy Schum, arresting attention through your renovation and design is always easier when you do a bit of research first.
Make the Space Your Own
When all of the projects have winded down, it is always a good idea to think about how you can make your renovated property feel more like your home. Personal touches like fresh paint, furniture, and pictures can make your home more attention grabbing and help you feel more comfortable within your space. Buddy Schum maintains that shortly after renovation is a great time period to consider how to make the space more your own because otherwise it can be easy to put off.
More from Buddy Schum
Buddy Schum recognizes that there are many people who would like to learn more about restoration and renovation both to address issues such as damage to their property and make their spaces more efficient and comfortable. To this point, Buddy Schum of Bucks County acts as a resource for individuals who would like to learn more about the space and explore their options. Future posts will address topics such as the characteristics of a quality contractor, important steps for restoring historic building, DIY renovation tips, and safety processes that will keep you safe during your projects.
Do you want to learn more about restoration, renovation, and home design from an industry experts such as Buddy Schum? Be sure to check this website frequently for more updates from Buddy.